Looking to add value in your professional field? Then Grow & Connect Day is the event for you.
On the 4th of May, AMS brings together experts in their field who invite you to follow along with their story. But it is not just about keeping you up to date of current topics and challenges. Grow & Connect Day offers you an entire day full of networking opportunities and exclusive refresher sessions that tackle the topics that keep your mind occupied. You decide what your own program will look like, we do the rest.
Keynote
Executive refresher sessions

Pick your own morning and afternoon session to suit your personal questions and interests. Each session is a 3-hour-long, interactive lecture, led by experts in their field, filled with real life examples and cases.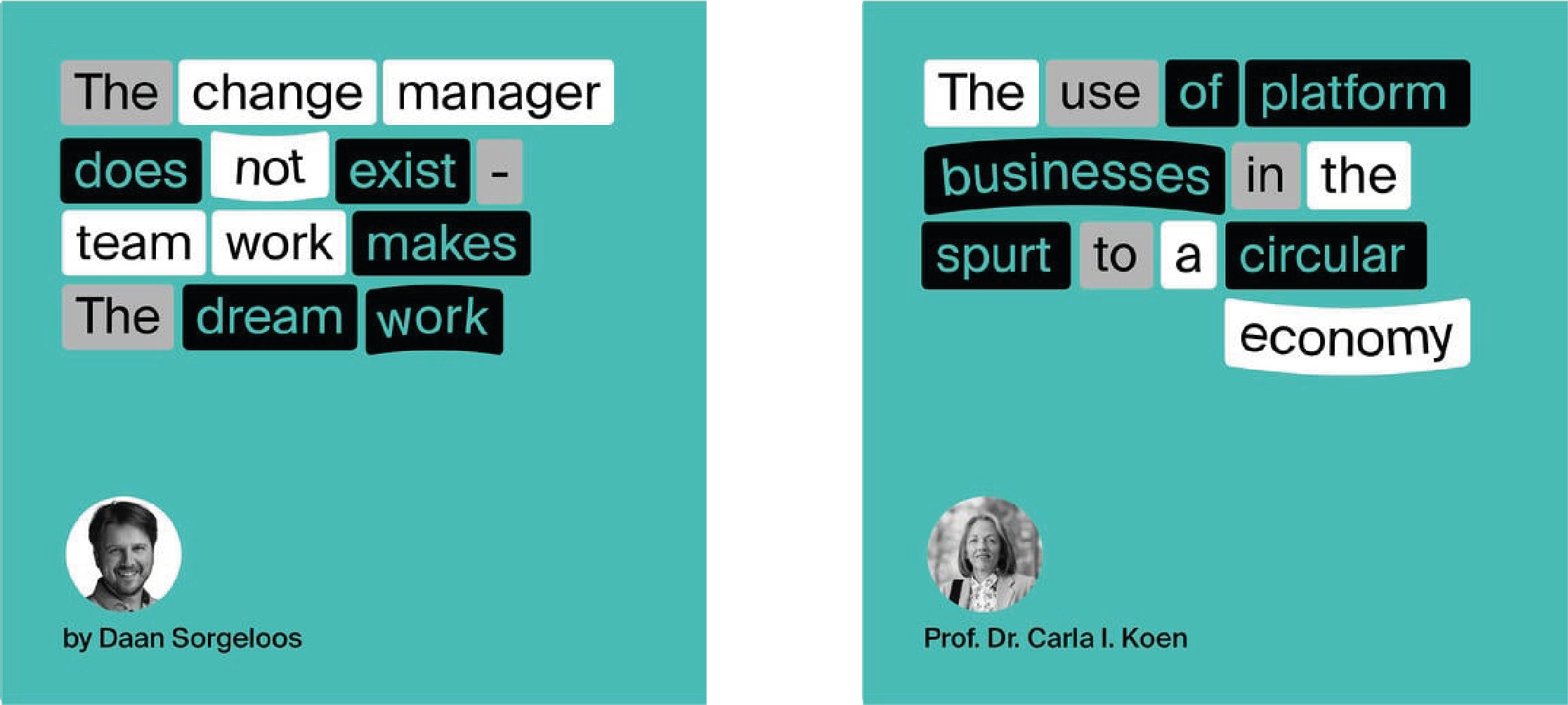 Practical info
Date: 04 May 2023
Location: Antwerp Management School, Boogkeers 5, 2000 Antwerp
Detailed Program
08:30: – 09:30: welcome with a light breakfast & networking opportunities
09:30 – 12.30: morning sessions (pick one)
Managing the pathways of digital transformation, by Steven De Haes
Thriving - business strategies to regenerate nature, society and the economy, by Wayne Visser
Sustainable careers - happy, healthy & productive, by Ans De Vos and Sofie Jacobs
How to get the price right, by Pol Vanaerde
12.30 – 14.00: Networking lunch
14:00 – 15:15 Keynote: Roadmap towards sustainable AI – The good, the bad & the ugly by Geertrui Mieke De Ketelaere, Strategic Advisor AI at imec (IDLab)
15:30 – 18:30: afternoon sessions (pick one)
Building and leading innovative teams, by Robin De Cock
A journey of a sail trip through a global "perfect storm" in supply chains by Roel Gevaers including live contributions by top experts Koen De Leus (Chief Economist BNP Paribas Fortis) & Prof. Wouter Dewulf (Air freight expert)
The change manager does not exist – team work makes the dream work, by Daan Sorgeloos
The use of platform businesses in the spurt to a circular economy, by Carla I. Koen
18:30 – 20:00 Networking reception
Pricing (exc. btw)
Early Bird (until 17 March 2023)
AMS Alumni: 250 EUR
Bring a friend: AMS Alumni can register with a partner for 500 EUR total, bringing a friend at our exclusive alumni price!
Non-alumni: 500 EUR
Normal Fee (from 18 March 2023)
AMS Alumni: 350 EUR
Bring a friend: AMS Alumni can register with a partner for 700 EUR total, bringing a friend at our exclusive alumni price!
Non - Alumni: 750 EUR
Group tickets (5 or more): if your company would like to purchase five or more tickets, we will be happy to offer those at the alumni price of 350 EUR. Contact emmanuelle.duval@ams.ac.be for more info and invoicing.
Strengthen your network
The event floor will be packed with other alumni, management professionals, executives, AMS staff and faculty members open to create new and meaningful connections. What better way to broaden your network? join us on 04 May.