Strategy & Leadership: from choices to success stories
No one can avoid making choices, even not choosing is a choice. One of the key aspects of leadership is the ability to make informed decisions. But how can you do that in an ever-changing, complex and ambiguous business context?
In this webinar, you will learn why making choices is so important for successful strategic management and how cognitive neuropsychology can assist you in this. Prof. Geert Scheipers and Prof. Steven Poelmans will explain all about the various types of strategic choices, when you should or should not make decisions, and how cognitive (neuro)psychology can help you do so.
After this webinar, you will have a better understanding of:
making choices and why this is a core aspect of strategic management;
identifying, characterizing and appropriately handling strategic issues;
the connections between cognitive (neuro)psychology and strategic management;
some practical tools that can help you make strategic choices as a leader.
About the lecturers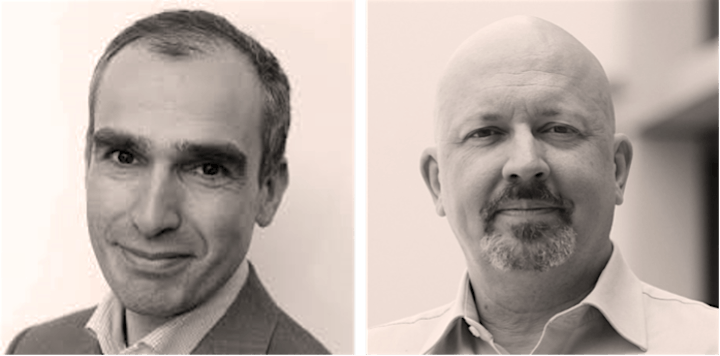 Prof. Geert Scheipers has 25 years of experience in strategy, management control & performance management. His expertise is situated in the field of strategy & policy, organizational optimization, management control systems and processes, digital transformation, performance and risk management.
Geert encourages executives and students to broaden their view on strategy and management, combining a practice in management consulting with an academic assignment.
Prof. dr. Steven Poelmans has been an organizational behavior and leadership professor for over 20 years at business schools in three continents. He has applied neuroscience for leadership research in his NeuroTrainingLab™, collecting and analyzing data of leaders-in-action, while collecting neurophysiologic indicators.
Steven has also trained and certified hundreds of managers and coaches in the Neuroscience of Leadership Academy, helping entrepreneurs in Spain, Chile, Peru, Belgium, and Brazil developing businesses applying neuroscience to leadership.