These risks do not restrict themselves to the technology domain; new challenges arise by teams working together in a distributed manner to deliver high paced value at a higher pace by reducing the time to market. We see smart cities emerge, and society is taking a more holistic view of the regulation of such high-tech developments.
New risks also emerge from a cybersecurity perspective: who protects our digital sovereignty and our "digital heritage"? Technology is no longer a domain that is shrouded in mystery; instead, it is an essential business discipline here to stay. Business schools worldwide include cybersecurity into their curriculum since roles emerge, and HR professionals need to equip themselves with new insights and understandings of these changing roles. It is also a professional discipline that has got the attention of analysts and supervisory boards.
During the Master research thesis phase of the MSc education at AMS you always discover talented people that can make significant impact in their field of expertise. During 2018-2020 I was honored to supervise 4 talented business executive that did research in Digital Platforms, Distributed Agile and Software development: Maria Chtepen, Dennis Verslegers, Tapan Kumar and Yves Vanderbeken. Their work stands out by the extensive literature examination in academia, as well as practitioner-oriented publications, that could contribute in new strategies towards addressing the problem of securing digital industries. Next to the examination into literature all 4 managed to develop artefacts business leaders can use to improve:
design and building digital platform-oriented businesses
ways of working in globally Distributed agile teams (this seems more important during lockdowns)
architecture software pipeline that pass audits and survive data breaches/hacks
methods for securing the technological stack in Continuous Delivery Pipelines to ensure safe software.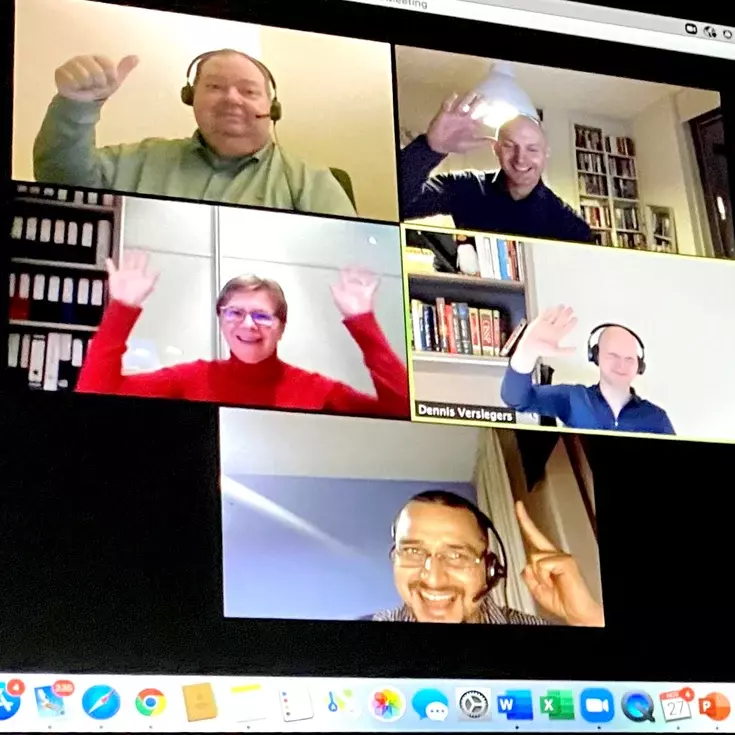 Together with these 4 alumni, I've written a new research book that addresses the significant problems when transforming an organization by embracing an API-based platform model. It offers comprehensive Design Science Research approaches from the five of us to, on the one hand, extensively examine the problem and, on the other hand, offer pragmatic solutions that can serve both academia and practitioners. Every section discusses the status quo and current challenges. It formulates core success factors and approaches that academic researchers and businesses can use. The book follows the structure below.