Creating smart ecosystems
SPEED
Building an ecosystem for smart port app development in Belgium, France, the Netherlands and the UK, bridging the gap between the worlds of European ports and the nascent data science – IoT market.
Type project
Interreg 2 Seas
Project partners
Antwerp Management School (lead partner), Universiteit Antwerpen, Université de Lille, JADS/ Tilburg University, University of Bournemouth, Portsmouth City Council, CITC-EuraRFID, Haven van Moerdijk, WSX Enterprise, Startups.be, Poole Harbour Commissioners, Portland Port Limited, Bournemouth, Christchurch and Poole Council, Port+, PortXL, Port of Antwerp, Nxtport, IT and Business Analytics Ltd.
Duration
January 01, 2019 - June 30, 2022
This research project was established with the support of Interreg 2 Seas.
With the support of Provincie Antwerpen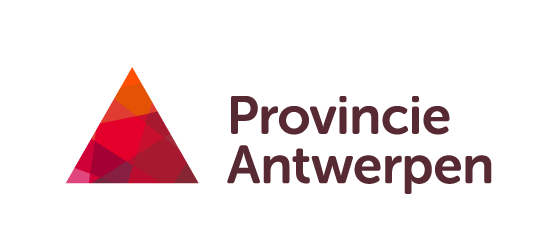 2 Seas ports need to become more efficient and innovative
Recent estimations (AMS OBOR study, January 2017) revealed that 20% of North-Western European maritime trade flows are under risk of substitution by a Northbound land route starting from a new European hub in Piraeus and nearby Mediterranean ports, following substantial infrastructure investments by Chinese shippers and trade investors (Cosco, China Merchants Bank, Sinotrans, AIIB, …). With upgrading smaller ports and road infrastructure in the Balkans, cost-effectiveness ratios shift, and pressure is on 2 Seas ports to become more efficient and innovative.
New possibilities for real-time information flows
Part of the answer is sought in new possibilities to predict and optimize logistic and information flows in real-time between ports and port stakeholders. In this sense, 2 approaches are pursued:
Major ports are initiating custom-built shared data platforms (e.g. Antwerp, Rotterdam, Calais), operating on different standards and governance approaches.
The ports seek to stimulate development of smart port applications based on new data science and IoT possibilities through incubation and acceleration programs.
However, if data science capacity could be aligned with ports' demands and complex multi-stakeholder challenges, it would address an important strategic need of the ports and speed up market development for the still immature data science industry.
3 axes approach
To address challenges above, the project works on 3 axes:
Set up a cross-border network of data science and IoT experts, knowledge centers and port stakeholders to detect cross-border logistic priorities. This network surpasses current network and data platform initiatives by explicitly linking ports and their hinterland connections.
Bridging data science and port logistics

by enabling data scientists to assimilate the market demands of port logistics,
by guiding smart port solution development with a joint strategic roadmap and
by building the preconditions for a world-leading smart ports ecosystem in the form of a development funnel.

Facilitate the professionalization of smart port entrepreneurs and adoption of the smart port solutions through a toolkit for entrepreneurial success diagnosis and for value delivery, allowing entrepreneurs to understand the road to further professionalization and growth and ensure value capturing at both sides of the market: entrepreneurs and end users.
Fusion of cutting-edge technologies
Through the fusion of cutting-edge technologies and AMS' thought leadership in Innovation Ecosystem development, the project will:
Empower the 2 Seas smart ports cluster to become a world leading innovation hub for the development of smart port apps.
Boost the operational excellence and technological sophistication of 2 Seas port users through the increased and world-leading functionality of their data science and IoT platforms.
Stimulate product development and adoption, the uptake of cutting-edge scientific knowledge and the inflow of entrepreneurial financing into the smart ports innovation cluster to boost economic development in the partaking regions.
Smart ports innovation ecosystem
SPEED (Smart Ports Entrepreneurial Ecosystem Development) is a project that aims to develop the conditions for a leading smart ports innovation ecosystem that bridges the port logistics networks and (mostly SME) data science networks in the European 2 Seas region. With this project, we aim at developing an open innovation ecosystem containing a smart port app development funnel and an ecosystem network administrative organization to set an agenda and galvanize investments in aligned smart port innovation.
The project will develop a toolkit for entrepreneurial success diagnosis and for value delivery, allowing entrepreneurs to understand the road to further professionalization and growth and ensure value capturing at both sides of the market: entrepreneurs and end users.
SPEED organized TomorrowPorts, an event for smart port innovators where we invited the port community and business, technology, and policy innovators from across Europe for a physical gathering around smart ports. The TomorrowPorts conference took place in Antwerp, Belgium, from 23 to 24 September 2021.
A question about this project?